LAST MINUTE GIFT IDEAS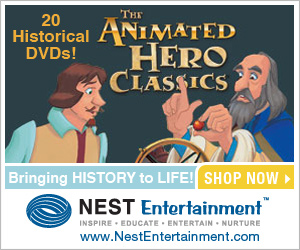 Are you looking for some last minute gift ideas for Christmas gifts for the kids? One of our affiliate sponsors, Nest, has a large selection of videos. I recently purchased two animated Bible stories CD's:  Joseph in Egypt, and, Daniel.
They have lots of animated videos, from Bible characters to historical characters, from William Bradford to Thomas Edison, from to Benjamin Franklin to George Washington.  These DVD's make great gifts for young people because they can learn so much.

Hurry: If you want to have your order delivered by December 25th, order right away! Use the Nest link in the right column of this page.