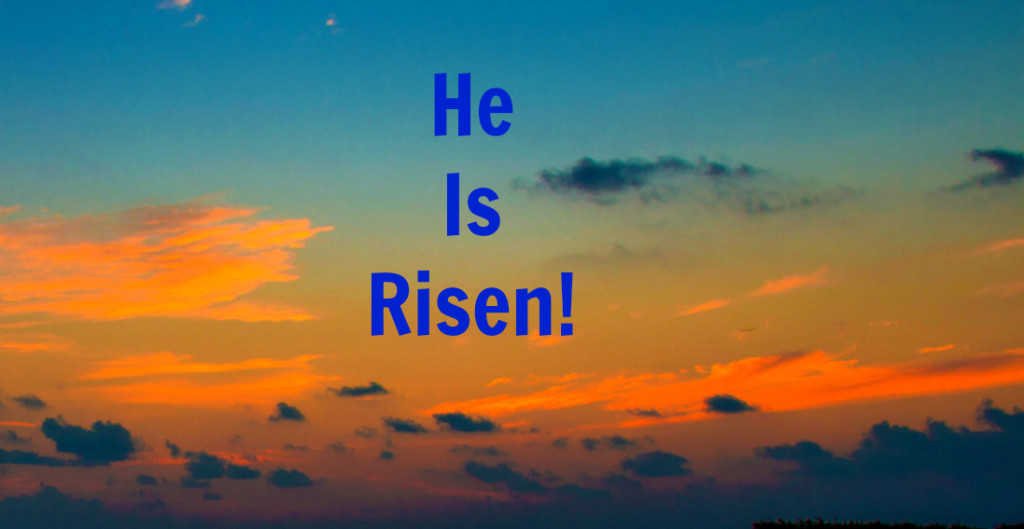 On a Sunday morning. over 2,000 years ago, an angel uttered three words that continue to reverberate to this day: He Is Risen!  
This coming Sunday believers around the world celebrate the cornerstone of Christianity: the resurrection of Jesus Christ, the Son of God!
For this week leading up to Easter 2015, I have some
 related links to previous posts from this blog.
He is risen!  And, he is coming back!
How Brutal Was It?   (Video)
A short video with three different versions of Isaiah 52:14, a verse that graphically prophesied the extreme physical punishment Jesus would endure for all of mankind!

Was It A Lie?
An article that brings history, logic and culture into the debate about a lie that has been going around for centuries.  It is the biggest lie ever told!

The Women Found Out First   (Eastern Eye Podcast)
A podcast women will love about a very unique point concerning the resurrection of Jesus Christ, that almost no one mentions!

3 Words   (Podcast)
An interesting and thought provoking podcast about 3 words spoken on two different occasions.
Mike Verdicchio
2015
Don't Be Shy – Leave A Comment!
Do you have some thoughts about this?  We'd love to hear what you think. Just scroll to the bottom of this post and type in your comment. (If you are receiving this post via email or RSS, just click the title above and then scroll to the bottom of the post and type in your comment.)
Share This!
Do you want to share this on your website or Blog?   To share on social media, like Facebook or Twitter, there are buttons below.
There's More!
For past articles, click on the, "Posts" tab above.  For past videos and podcasts, mouse over the "Posts" tab above.  Look for more videos as well as more podcasts coming soon to Confidence And Joy!
Follow Me On Twitter!
Photo Credit: princemarsoom via Compfight cc