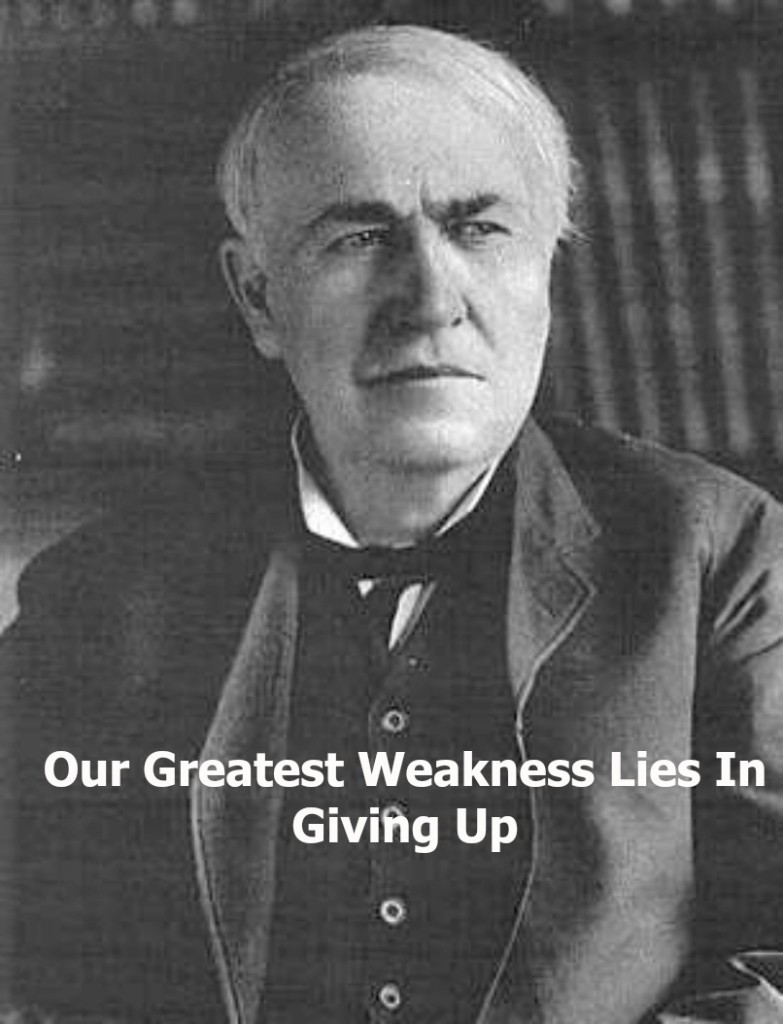 I think we can all look back to events in our lives where we felt that we failed.  It's true for me a number of times in my life. I don't remember where I heard this from, but it is some sound advice: "Have you failed? Try again. You say that you have tried again and failed again? Well, try again, and again, and again!"
Almost everyone knows Thomas Edison refused to quit. They say he tried about ten thousand items before he got the light bulb to work. I think we're all glad he didn't quit; you're reading this article on your computer!
Oh Sure, Easy For Him, Right?
Some might say, "Oh, sure, Thomas Edison. You know, he was a brilliant inventor; it was easy for him not to quit." Yes, it's true he was a brilliant inventor, but he was still human like me and you. The fact remains he was not a quitter!