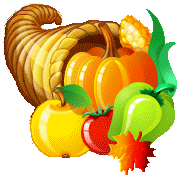 Tomorrow is Thanksgiving Day here in the USA. So, I first wanted to extend very warm wishes to you and your family for a wonderful Thanksgiving weekend.
I also wanted to tell you about something I did many years ago that relates to being thankful.  It is about developing an attitude of gratitude.  It is a very simple method that I used years ago.
Now of course it is only a method, and as you and I know, some methods work for some people and not others.  So if it works for you, then that's great.  If you have another method, then please leave it in the comments below.
Turkey Day
I thought about sharing this on the blog at this time of year because as I was thinking about Thanksgiving the other day, I thought about what a busy day it usually turns out to be.  In so many cases it is a day filled with activities, like watching the parade, playing games, watching football, and, of course, enjoying a small feast.  In fact, some even refer to it as "Turkey Day."
There's certainly nothing wrong with all the activities and festivities on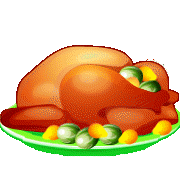 Thanksgiving Day.  I am planning on having a fun filled celebration with my children, their spouses, and other friends. Thanksgiving Day is not really a "day of thanksgiving," but rather, it is more of a day of celebration.
But many will stop and give pause to thank God for all His blessings.  Some will pray before the big meal.  Others will join together in prayers of thanks sometime during the day.  Many will remember to give thanks in their own way.
A Method
Years ago, I heard of a little method to help develop more gratitude in my life.  I realized that there is more to being grateful than just saying, "Thanks."  I wanted to have a real, deep and genuine heart of gratitude for God.  So I heard about this little method and decided to try it out.  I didn't realize at the time that there is a fantastic side benefit from doing this.
The exercise is very simple.  At the end of each day, before you go to sleep, write down some things that happened during the day that you are thankful for. Then in the morning, read what you wrote the night before.  Sounds simple, right?
But when I first started, it was a bit of a challenge.  I sat there on the edge of the bed with my pen in hand, and my notebook on my lap and thought, "Okay, what happened today that I am really grateful for?"  I drew a blank.  I couldn't remember anything that really stood out in my mind.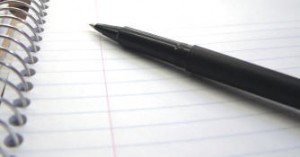 Well, I needed to write something.  I mean, I couldn't just go to sleep thinking that I wasn't thankful for anything that happened to me during the day.  So, I began writing a couple of general things, like that I had food to eat, and that I was healthy.  Well, at least it was a start.
Then, the first thing in the morning, you take a look at what you wrote the night before.  In other words, you are starting your day reminding yourself of what you were thankful for the night before.  And here is where the side benefit starts to come into play.
A Side Benefit
Night after night I wrote in my notebook.  Morning after morning I read what I wrote the night before.  And the longer I continued to do this, the more of an attitude of gratitude I began to develop.  I became more and more aware of God's blessings in my life, and I became more consistent in thanking Him.
My focus began to shift from what I didn't have to what I was receiving.  Well, as he thinks in his heart, so is he.  The result, the side benefit was that the blessings began to increase.  Throughout the day I began to look for His blessings.  In doing so, I began to expect more of His blessings.  The result was that more and more of His blessings came into my life.
It was so refreshing to me to know that I was indeed remembering more of what He was doing for me, and thanking Him for it.  The Bible says to not forget all His benefits because there is no way that we can remember them all. I discovered this great truth also.
Forgotten Blessings
On the first day of the month, I would take some time to sit down and read everything that I had written for the previous month.  I was startled and surprised when I read some of my entries.  I had actually forgotten a couple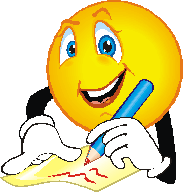 of things, and reading what I had written was a pleasant reminder. There were others that I read that just brought a big smile to my face.
This of course was magnified when I added one more step to this method.  I decided on New Year's Day to take some time and read everything that I had written for the entire year. I can't tell you how exciting that was!  There were things that I wrote that I had completely forgotten about.  And being reminded of a year of some of God's blessings in my life was humbling as well as inspiring.
I was reminded first firsthand of so many things that God had done for me during the past year. My attitude of genuine gratitude to God was deepening.  And, my confidence in God to supply what I needed was growing.
I enjoyed doing this so much that I continued doing it for a number of years. I still have many of those notebooks in my desk.  Every once in awhile I take one out and just read.  It is so inspiring.
Want To Try It?
Try it yourself for a while.  You'll discover that you have more to be thankful for than you realize. You will really begin to see how God is indeed involved in your life every single day.
As you continue doing this you will be looking throughout the day for His blessings in your life.  You will actually be expecting those blessings.  A very big part of having confidence and believing God is expecting Him to bring His promises to pass for you.
At night and in the morning you will be consciously taking time to give God the thanks, appreciation and gratitude that He deserves.  And, it will really be a great blessing to you on the first day of the month to read all the entries from the last month.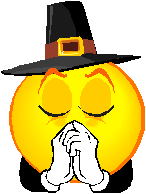 So, even though tomorrow is traditionally Thanksgiving Day, we can and we ought to give Him thanks each and every day.
Mike Verdicchio
Related Posts:
Expedition Africa – Finding Water
How Big Is Your God?
A Lack Of Confidence

Share This Video!
If you want to share this video on social media, like Facebook or Twitter, there are buttons below.