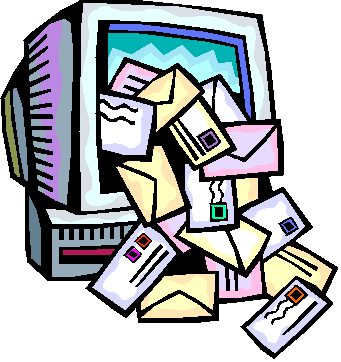 You have probably received emails where the sender has a personal signature, maybe even complete with a quote of some kind.  I receive those from time to time.  There are a number of people who like to put a quote, phrase, or something similar to that under their name when they send out an email.
Some of those things are funny.  Others I have found inspiring.  But a couple of years ago my son told me about something he read on an email that he received.  What he read didn't exactly inspire him.  And, even though it was probably intended to be funny, he didn't see the humor in it at all!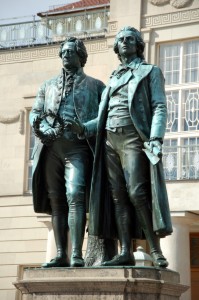 The line under the signature read, "Just accept it. Some days you're a statue and other days you're a pigeon."  Wow!  How's that for a mind picture?  Someone told me several months ago it is an expression that some New Yorkers use at times.
What's Wrong With This Picture?
First of all, my son didn't like the "accept it" part of the quote and I don't blame him. I don't believe that life is determined by fate. We do not just have to accept whatever happens to us.  We have the freedom of will to take charge of our own lives.
Secondly, my son took issue with being a pigeon.  He told me that he thought that the quote was basically saying that some days you have to be a statue and have crap dumped on you, but other days, you get to be a pigeon and dump crap on others.
I'm glad he had the maturity not to just laugh it off as another "funny" example about what to expect in life.  It is sad, but there are lots of people who have this kind of attitude about life in one form or another.  They get up each day with thoughts like, "Well, let's see what today brings."
Do You Really Want To Live That Way?
Now that's an interesting outlook on life isn't it?  Get up in the morning and yawn, and say, "Gee, I wonder if I'm going to be statue today, or a pigeon?  Oh well, whatever happens, I'm just going to accept it."
Very few people realize that what you consistently accept is what you will consistently expect, and that is what you will consistently receive.
So who ever said that we just have to "accept" everything that comes our way?  No matter what situation or circumstance you are in today, you don't have to accept the way things are in your life.  You can choose by your own freedom of will to change your life. You really can choose to have confidence in God.  It all starts with your thoughts.
What If Things Are Lousy Right Now?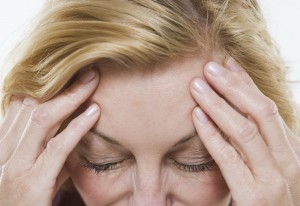 If lousy things are happening in your life right now, and you are dealing with unpleasant situations, and you feel just like a bombarded statue, the first thing I recommend is stop dwelling on all those things.  Stop talking about that mess.  Stop focusing on that. I didn't say to pretend it doesn't exist; just don't accept it as the ways things have to be in your life.
Instead, use your God-given free will to think and focus on exactly what you desire for your life.  Find a helpful method to keep your mind attuned to your desires and goals, so that you can keep those thoughts in the forefront of your mind.
Some people like to write down their goals and read them throughout the day. Others carry written affirmations with them to read during the day.  There are those who review their goals and dreams before they go to sleep and especially when they wake up in the morning.  Personally, I like to review those kinds of things early in the morning while praying and talking to God.
Do You Really Need A Method?
So few realize what is most important is what you are consistently thinking.  The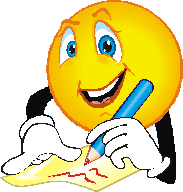 dominant thoughts that you carry build your own personal belief system.  The things that you attract into your life are based on your own personal belief system.
Think about it logically.  If we are supposed to "accept whatever happens," then why did God give each and every one of us free will to choose to think whatever thoughts we want to think?  And, why did He promise to answer prayers and give you the desires of your heart?
Accepting whatever life throws at you is certainly not living life with confidence and joy.   However, it doesn't have to be the way you go through your life. You do have a choice.  Each morning you can choose the thoughts you will carry for that day, and continue to build a positive and successful belief system.
Mike Verdicchio
2010
Leave A Comment!
What do you have to say?  We'd love to hear what you think.  Please type your comment below.
Share This Article!
Do you want to share this article on your website or Blog?   To share on social media, like Facebook or Twitter, there are buttons below.
Related Posts:
What's Your Fate?
Do Things Really Happen For A Reason?
Do You Rely On Luck Or Fate?
You Gotta Have Faith
<><><><><><><><><><><>
Subscribe For Free To This Blog And Get A Free Membership To:

Get each and every new Confidence And Joy post sent directly to you for
FREE!
You'll never miss an article, video or podcast - they will all come right to you!
Plus, when you subscribe, you'll also receive a
FREE Lifetime Membership
to "Enriching Your Life Now!"
More Info
Email Sign Up
RSS Sign Up