You've probably heard the expression before, "That's inappropriate behavior."  It doesn't mean that behavior is unacceptable to everyone.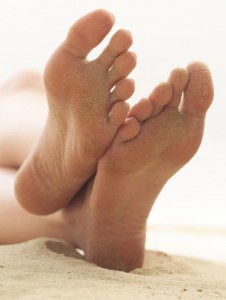 The dictionary defines behavior as activity in a human or animal.  Behavior refers to actions and is synonymous with conduct. We choose the type of behavior we allow in our lives.
For example, in one home, cussing and swearing may be normal and acceptable behavior.  But in another home, that would be considered inappropriate.  Behavior can vary greatly depending on the event one is attending, like a football game or church.
When I lived in a beach town in Florida, most restaurants had a sign out front that said, "Shoes required," or "No bare feet."  Acceptable behavior in many of those restaurants was beach attire, but you couldn't come in barefooted.
Meanwhile, there are restaurants that require men to wear a tie.  That is their acceptable behavior for attire.  In some parts of the world, it is completely acceptable for women to wear no clothing on their upper body.
How Fast Can You Drive?
The German autobahns have no maximum speed limit, although they suggest 81mph.  Here in the United States,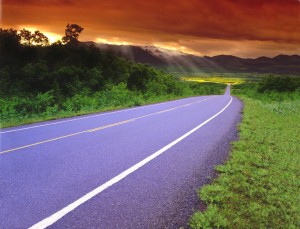 the open interstates average maximum limits are around 70mph, with a stretch in Texas recently upped to 85mph.  A speed limit is in place to regulate behavior, even though some may drive safely at a higher speed.
In the Bible, God addresses some kinds of behavior.  When you think about it, the Ten Commandments are all about behavior.  And then, Jesus summed up the whole Old Testament Law by saying there were really only two commandments: to love God with all your heart, and with all your soul, and with all your mind, and to love your neighbor as yourself.
That means that Jesus put all of God's instructions about behavior into the category of love, either loving God, or loving others as you love yourself. In other words our behavior should be to either display love and respect for God and His laws, or to display love and respect for others.
So, if a person chooses to worship the trees, or the moon, or the stars, that is not love and respect for God.  That is unacceptable behavior.  If we lie to someone, that is not loving and respecting them; it is unacceptable behavior.
A Bunch Of Rules And Regulations
Far too many people think the Bible is just an old book of rules and regulations, a long list of do's and dont's.  But in reality, the Bible declares clearly who God is and how much He loves mankind. It also notes acceptable behavior, which again, as Jesus taught, is all based on loving God and loving others as you love yourself.
When God says to be kind and forgiving, one could say, "See, there's another rule to follow."  Or, one could readily recognize that kind of behavior is based on loving others as you love yourself.  The result of accepting that kind of behavior is a blessing to both the one extended the kindness and forgiveness, as well as the one performing it, right?
However, one of the big problems over the centuries has been man adding rules and regulations and traditions to what the Bible says, and trying to convince people that those added things will bring them closer to God.  Their long list is their own idea of right behavior, and is very burdensome.  Reading the Gospels you can see Jesus confronting the religionists of his day and time about this over and over.
Changes In Appropriate Behavior
Television shows clearly demonstrate a change in acceptable behavior.  Over the years you have probably observed the non cable channels continuing to push the envelope.  They add more behavior that was once deemed inappropriate during certain hours of the day.
I read a news article online recently that here in the United States, the FCC is planning to allow more adult themes, language and nudity on regular channels.  There are many who wonder, "How can they do that?"  The answer is the culture is changing.
But regardless of where the culture goes, that does not change what God says in the Bible. The culture was really messed up in Noah's day, but he didn't buy into it.  The Bible says that Lot was physically and mentally worn down from the culture he was surrounded with. But again, culture does not change God's truth.
Today's media, including news and entertainment is not in any way, shape or form, a spokesperson for God.  Rather, they are promoters of culture.  Not only do they promote, but often they entice and convince others to change their personal acceptance of certain behavior.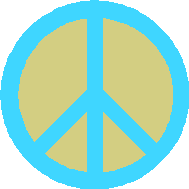 I See It; Do You?
I have lived long enough to see big changes in our culture here in the United States.   In the 1950?s the divorce rate here was around 14%. By the mid-seventies, the number of marriages decreased by 30%, while the number of divorces had risen to nearly 40%. Today, many researchers now claim the overall rate of divorces has reached 50%.
I have experienced the sexual revolution in the sixties, the political correctness of the twenty first century, and a variety of things in between, including the technological explosion. As a result, many cultural changes have happened. I am not opposed to changes, but when those changes bring about behavior that God says is not acceptable, then the culture change is not good, and I refuse to buy into it.
What God says in the Bible is out of His genuine love. Like a father or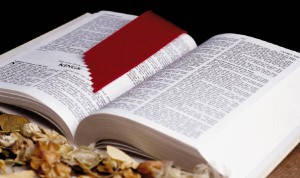 mother would teach their child not to run into the street, or to eat healthy, or any number of things, so God, our heavenly Father, points out right behavior. Refusing to accept what He says is acceptable is taking a walk on very shaky ground.  Good luck – you'll need it!
Mike Verdicchio
2013
Don't Be Shy – Leave A Comment!
Do you have some thoughts about this?  We'd love to hear what you think. Just scroll to the bottom of this post and type in your comment. (If you are receiving this post via email or RSS, just click the title above and then scroll to the bottom of the post and type in your comment.)
You Might Also Enjoy:
Why Does God Love You?
The Love Of God Part 1 (Podcast)
The Love Of God Part 2 (Podcast)
Share This!
Do you want to share this on your website or Blog?   To share on social media, like Facebook or Twitter, there are buttons below.
There's More!
For past articles, click on the, "Posts" tab above.  For past videos and podcasts, mouse over the "Posts" tab above.  Look for more videos as well as more podcasts coming soon to Confidence And Joy!