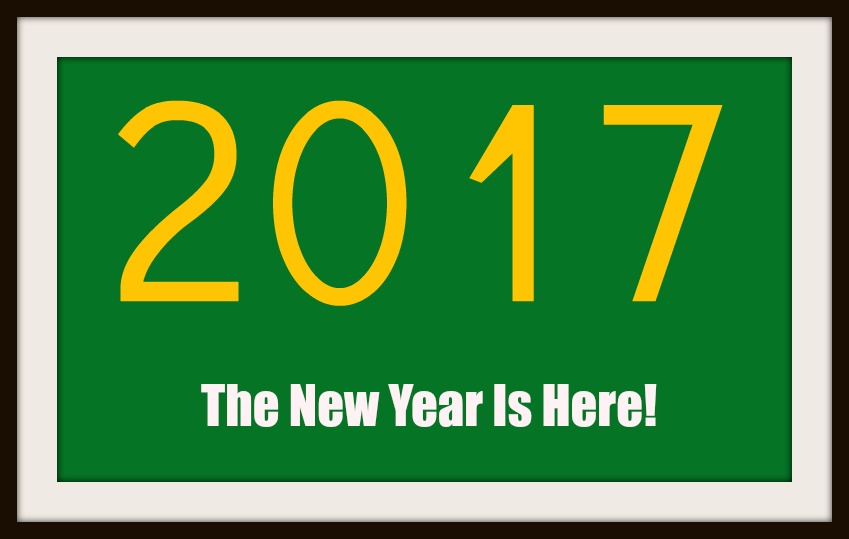 The New Year is upon us.  2017 is here!  Are you hoping for things to be better than they were in 2016?
Many people prepare goals for each new year.  It's a good idea to have plans and expectations for a better year ahead, especially if the past year was challenging or difficult.
For me personally, 2016 was very challenging.  I could now list a number of difficult things that came up over this past year. Perhaps you could as well.  But the point of this article is not what was unpleasant this past year, but rather the blessings of 2016.
When a year ends that was difficult and challenging, it is all too easy to remember what one has endured.  Shouts of, "I'm glad this year is over," as well as, "I hope this New Year is a lot better," are common.  But what about the blessings of this past year?
In everyone's life there are challenges.  Some days we face more than usual.  But has there ever been a year with no challenges, no setbacks, or no difficulties?  It's just part of life.
But regardless of any and all challenges this past year, were there no blessings from God?  Of course there were!  The point is, do we remember them?
Starting a New Year with enthusiasm for a better year is a good idea.  Writing down goals along with an action plan for the coming New Year is a good, positive strategy for the days ahead. Reviewing them throughout the year keeps one focused and on track.
But taking a little time to write down some of the blessings from God this past year can be very encouraging. In fact, jotting those blessings down throughout the year can be so beneficial. Here's why.
The more you develop an attitude of gratitude toward God for what He has done for you, the more you remind yourself of His grace in your life.  As you remind yourself of His blessings, His help, His grace toward you, it builds confidence and trust in Him.
You will then lay your requests and petitions before Him with greater expectations, because you remember what He has already done for you; your trust in His help grows.  
God gets the recognition He so deserves. We thank Him, remember what He did for us, and give Him the credit for the blessings in our lives.  And as we do this, our confidence in His help in the coming days, weeks, and months ahead continues to grow.
Have a happy and blessed New Year!
Bless the LORD, O my soul, and forget not all his benefits.
Psalm 103:2