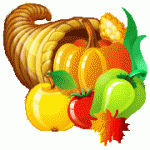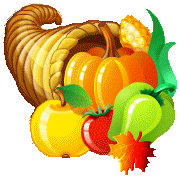 I have something a little different for you this year for Thanksgiving. In addition to a number of links to past Thanksgiving Day posts, I have recorded Psalm 118, and added some background music. (Links and audio player are below)
The psalmist expresses his praise and gratitude to God. From reading it, we Bible fans can certainly see his heart toward God, and at the same time, be inspired to show our own praise and thanks to our loving God.
David and others who wrote the psalms were human beings, just like us. They had challenges, many we would never want to face. If you are familiar with the Book of Psalms, in which David wrote many, you know at times he was not always cheerful and positive.
But despite the challenges David faced, and the emotions they stirred, he continued to not only look to God for his help and deliverance, but he chose to be always mindful of the goodness God had and continued to give him. Gratitude, referred to by some as thankfulness or thanksgiving, is always a choice, and it can become a habit over time – a very good habit!
Once again this year in the midst of the cheers from the games and the delicious odors of the feast wafting through the house, many will stop and take a moment or two to pray and thank God for their blessings. I know I will. And yet, we can choose to stop and take a moment or two every day to express to Him our gratitude for all He has done for us.
Have a blessed Thanksgiving Week, and Enjoy listening to Psalm 118 below.
Audio clip: Adobe Flash Player (version 9 or above) is required to play this audio clip. Download the latest version here. You also need to have JavaScript enabled in your browser.
George Washington's Proclamation in 1789
The United States' Spiritual Beginnings
The Mayflower Compact
A Forgotten History Lesson
The Pilgrim's Failed Socialist Experiment
Thanksgiving 2011
Happy Thanksgiving!
Mike Verdicchio
2014
Comments?
Do you have some thoughts about this? We'd love to hear what you think. Just scroll to the bottom of this post and type in your comment. (If you are receiving this post via email or RSS, just click the title above and then scroll to the bottom of the post and type in your comment.)
Share This!
Do you want to share this on your website or Blog? To share on social media, like Facebook or Twitter, there are buttons below.
There's More!
For past articles, click on the, "Posts" tab above. For past videos and podcasts, mouse over the "Posts" tab above. Look for more videos as well as more podcasts coming soon to Confidence And Joy!