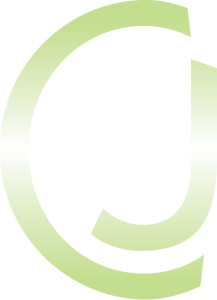 When our kids were growing up, we told them many times, "You need to change your attitude."  Why?  Because attitude is a game changer.
What is your attitude about the direction of your life? How do you feel about your life today, right now? For most people, if things are going well, their attitude is good. But when things are not going well, their attitude is lousy.
Much has been written and taught about attitude, and you've probably heard different things over the years. Someone once said, "Our attitude determines our altitude." Your attitude really does make all the difference.
Bad Times And Feeling Low
It seems for most people, during difficult times, their attitude becomes pretty low; it bottoms out. How can you possibly have a good attitude when things are lousy in your life? How in the world can you stay positive and happy when you are trying to deal with so much pressure?
Have you ever noticed that when things in your life are going really well you don't need to work on having a better attitude, do you? Life is great, things are going well, and your attitude is just terrific. But in facing adversities our attitude slips, doesn't it?
But here's a great key: Most people wait for things to get better before they change their attitude. But the fact is, attitude has a direct correlation in how long their adversity will last. Our attitude can either be an asset or a liability, a help or a hindrance, a friend or an enemy.
Because of the way God designed our minds to work and function, our own attitude can be one of our greatest assets, or one of our greatest liabilities. The choice is ours. We really can change our attitude, regardless of our circumstances.
To discover if you need an attitude adjustment, think about how you think, act, and talk when things are going really well. Now, if you are going through some difficult times, what are you thinking, how are you acting, and what are you saying? Is there a difference?
Is Attitude Really That Big Of A Deal?
Attitude is defined as our disposition, our emotions, our mood, or how we feel. Our disposition, emotions, mood, and feelings are a product of our thoughts. And I've heard people say things before like, "Oh, I've tried that being positive stuff; it doesn't work for me."  You really can change your attitude.
John Maxwell has often said, "Attitude isn't everything, but it's the main thing that makes a difference in a person's life." Will your attitude turn the global economy around? No. But always remember that it's not what happens to us, but what happens in us, that determines the outcome in our own lives.
We many times can't control things that happen to us. But can absolutely control what's going inside us. We can choose the thoughts we think, which will evoke emotions, which then fuel the actions we take, or don't take.
In difficult times, work harder at being much more selective of the thoughts you choose to entertain. You can look at your present situation and declare that you are in this mess because of something.  Or, you can look at your present situation and declare that you will absolutely succeed in spite of everything.
An Awesome Advantage
And here's the really good news. Saint and sinner alike can utilize the way God designed the brain to work and get results. But we who are Christians, knowing that God is our Father, have a great advantage. We can pray and ask for His help and His guidance.
God won't make us think the right thoughts. But when we choose to do just that, we can certainly be anticipating His help and solutions regardless of the circumstance or the odds.
Is your attitude an asset for you right now, or is it a liability? If the latter, then stop and make some mental changes right away. The Bible says to guard your heart with all diligence for out of it are the issues of life. Each one of us determines whether our attitude is an asset or a liability, a help or a hindrance, a friend or an enemy.