Mike's Stuff
This section is exactly what it says, Mike's Stuff!
On this page you will find information about products that I have written and produced or  otherwise taken some part in.  You will be able to get a quick overview, and then, if you are interested in more information, there will be a link to a much more detailed explanation.
Products by Michael A. Verdicchio
Here Are Some Of My Products You Might Be Interested In!
(By the way, all 5 volumes of  Mike's Pep Talks are on sale!)
Click On A Title Or Just Scroll Down
Reducing Stress At Work
Healing Words
Mike's Pep Talks
A King's Decree and the Brave Three
Healing From God is Available (paperback or PDF)
Stories for Joshua
Business Opportunity
Reducing Stress At Work
If you read This Is My Story, then you know I do public speaking.  One of the main presentations is called "Reducing Stress At Work."  I offer this presentation to companies to help their employees.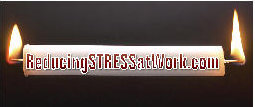 In today's job market, the rules have changed drastically.  The information in this presentation is not only helpful, but it is vital.  It is designed to benefit those who currently have a job as well as those who are looking for a new job.
While I do give some basic and practical keys to reducing stress, the presentation offers a lot more: 4 steps to eliminating fear, how to increase your value and worth no matter who you work for, how to increase your skills and abilities, the right mind set, and more!
Get Your Own Personal Copy
I decided to record a special studio version of that presentation so that anyone can have their own copy.  It is now available as an audio download! It also comes with a PDF handout of notes and quotes from the presentation.
Take a moment to see and hear some more details about Reducing Stress At Work.
=====================
"Healing Words"
"Healing Words" is a powerful CD that will not only encourage you, but it will be a great asset in helping you believe God's promises so you can receive healing!
You will only hear me read Scripture verses on this CD.  There is no commentary or preaching; it is just a powerful presentation of God's Word. As you listen to me read these verses on healing it will be a tremendous help to you in getting your mind to accept God's healing.
This CD is on sale.  The price has been lowered from $24 to $12!
Click Here for more information and to order, "Healing Words!"
=====================
Mike's Pep Talks
There are 5 different sets of Mike's Pep Talks." These short audio Pep Talks will not only show you, very simply, how to be successful in life, but they will also give you the inspiration you need to stay on course!
This is not just another "positive thinking" routine.  These Pep Talks have inspired others and I know they will be an inspiration to you too!
Now On Sale!   Order Mike's Pep Talks TODAY!  Price: $12.00 per set (plus, discount for multiple order!)
Click Here for  more information and to order, "Mike's Pep Talks!"
=====================
A King's Decree and the Brave Three
The story of Shadrach, Meshach and Abednego!
This book for children was written by my daughter-in-law, Jacey Verdicchio.  I voiced the audio version (included with the paperback book).
Invite the children you love to delight in the inspiring story of three faithful men and their delivering God.
Based on the Biblical record of Shadrach, Meshach and Abednego, A King's Decree and the Brave Three depicts God's delivering nature in an easy to understand rhyme.
Click Here for more information on A King's Decree and the Brave Three!
=====================

Healing From God is Available
Healing from God Is Available examines what the Bible has to say about this very critical topic.
This practical book not only shows the obstacles in receiving healing, but clearly presents the keys for receiving.
For more information on, "Healing From God Is Available," paperback, click here.
For more information on, "Healing From God Is Available," audio or ebook, click here
=====================
Stories for Joshua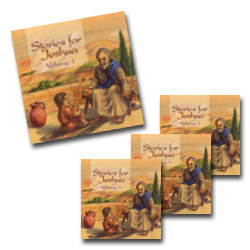 I am the narrator for this series of CD's for children by Duke Clarke.  Here's how he describes them.
At some point in the life of every parent, we ask ourselves, "How are we going to teach our children about God? How are going to help them understand the Bible?" Stories for Joshua was written to be of help to those parents. Stories for Joshua is a 12 CD series of biblical stories professionally recorded and produced by one of the top CD production companies in America.
Each CD covers a complete section of the Bible and with all twelve, you will have a wonderful perspective of how God has blessed, provided for and protected His people through the ages. The format for Stories for Joshua, is that of a Grandfather from the 1st Century sitting each night with his Grandson, Joshua, and telling him about God through the records of the Bible. The series covers the major records of the Bible from Genesis to the Book of Acts and the time of the Apostle Paul.
Each CD has 5 to 7 stories, each opening and closing with a beautiful musical arrangement. There is also a booklet enclosed to guide parents or teachers with further discussions of the stories. The CD holder is designed with a picture of Joshua's fictitious village, Betheden, as well as a real map of the surrounding area so that the listener can picture the events of Joshua's life as they happen.
Currently Available – Denoted by (*)
Volume 1 Genesis *
Volume 2 Moses*
Volume 3 Joshua/Judges*
Volume 4 Judges/Ruth/Job*
Volume 5 Samuel/David*
Volume 6 Elijah/Elisha
Volume 7 The Kings
Volume 8 The Prophets
Volume 9 Babylon and The Captivity
Volume 10 John & Christ's Early Ministry
Volume 11 Christ's Final Days
Volume 12 First Century Church
Click Here To Order The Available Volumes!
=====================
Business Opportunity!
If you are looking for a way to earn extra income from home on a full or part time basis, setting your own hours, then this opportunity is for you. Become an Independent Representative marketing the product of the future — allowing you to deliver the future of communication – today. Contact me to find out more.
<><><><><><><><><><><>
Subscribe For Free To This Blog And Get A Free Membership To:

Get each and every new Confidence And Joy post sent directly to you for
FREE!
You'll never miss an article, video or podcast - they will all come right to you!
Plus, when you subscribe, you'll also receive a
FREE Lifetime Membership
to "Enriching Your Life Now!"
More Info
Email Sign Up
RSS Sign Up