It's Thanksgiving Week!
There are big plans for big dinners, time with family, and of course, football.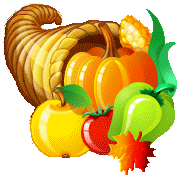 Then, grab your wallet and dive into the Black Friday sales. Oh wait! Many of those begin on Thursday. I guess we probably don't want to call it, "Black Thursday," do we?
Isn't it great that we don't have to wait all year for one special day to be thankful? We can express our gratitude to our heavenly Father every day. We all have much to be thankful for.
I'm posting some history for the blog this week, including George Washington's Proclamation in 1789. Also some history behind the Mayflower Compact, and, the Pilgrim's Failed Social Experiment. Check the links below; you may find these interesting, especially the way some winds are blowing these days!
Have A Happy And Blessed Week!
George Washington's Proclamation in 1789
The United States' Spiritual Beginnings
The Mayflower Compact
A Forgotten History Lesson
The Pilgrim's Failed Socialist Experiment
Thanksgiving 2011
Happy Thanksgiving!
Mike Verdicchio
2013
Don't Be Shy – Leave A Comment!
Do you have some thoughts about this? We'd love to hear what you think. Just scroll to the bottom of this post and type in your comment. (If you are receiving this post via email or RSS, just click the title above and then scroll to the bottom of the post and type in your comment.)
Share This!
Do you want to share this on your website or Blog? To share on social media, like Facebook or Twitter, there are buttons below.
There's More!
For past articles, click on the, "Posts" tab above. For past videos and podcasts, mouse over the "Posts" tab above. Look for more videos as well as more podcasts coming soon to Confidence And Joy!