Today Is Veteran's Day!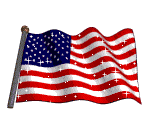 Years ago, I heard the phrase, "Every day is Veterans Day."  That phrase of course means we ought to be grateful every day for our veterans. True.  Every morning I wake up in a free country.
Since the days at Valley Forge, brave men and women have served our country.  Some paid the ultimate price.  Others came home with physical and mental wounds.
I join many, especially this day, the 11th of November, saying, "Thank you!"  In addition to links from previous years below, I have a video tribute to our soldiers; pictures, and in the background, Tobby Keith singing, "American Soldier."
God bless you, soldiers, one and all, and, Thank You!
Mike Verdicchio
2012
Don't Be Shy – Leave A Comment!
Do you have some thoughts about this?  We'd love to hear what you think. Just scroll to the bottom of this post and type in your comment. (If you are receiving this post via email or RSS, just click the title above and then scroll to the bottom of the post and type in your comment.)
You Might Also Enjoy:
Veteran's Day 2009
Veteran's Day 2010
Veteran's Day 2011
Share This!
Do you want to share this on your website or Blog?   To share on social media, like Facebook or Twitter, there are buttons below.
There's More!
For past articles, click on the, "Posts" tab above.  For past videos and podcasts, mouse over the "Posts" tab above.  Look for more videos as well as more podcasts coming soon to Confidence And Joy!